When Weak Incompetence Meets Precious Ineptitude
Not To Be Outdone, RIOC Screws Up One of Its Own
Saturday, September 15, 2018 - 09:49
Updated 1 year ago
David Stone
As we reported yesterday, our weak-kneed Common Council failed to thread its way through its own forest of deceit, petty bickering and toadying to help residents its supposed to serve understand RIOC's actions in response to a recently exposed history of supplying children's playgrounds and public parks with drinking water "unfit for human or animal consumption," i.e., non potable, a technical term that doesn't do it justice.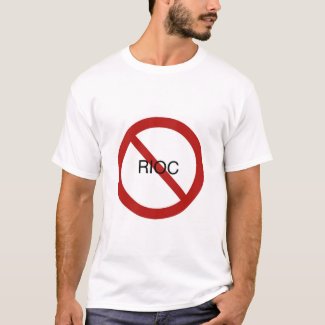 RIOC Must Go T-Shirt
by
RIDaily
Non potable water is banned for drinking by every environmental agency from the federal EPA to the city DEP. Regulations explain clearly what must be done to prevent it from contaminating public supplies.
Since RIOC's bungled effort to crowbar the cat sanctuary out of Southpoint Park by shutting off its water, the State agency has refused to answer serious questions raised and has maneuvered to outrun accumulating evidence of years of misconduct. 
Health risks residents and visitors here have been exposed to may, in turn, expose RIOC to a lot of liability, once the facts are out.
This explains RIOC's firmly maintaining a yawning gap between its operations and facts.
Pushed to act after media exposure, the Common Council prodded RIOC to sit down for a meeting. 
You're not going to learn what happened at the meeting, except a possible sanitized version, because the Common Council worked in tandem with RIOC to ban media and resident critics from the private, closed door conference. Questions were avoided like ex-wives at a bachelor party.
If you're thinking - and you should be - that this is how information gets managed under dictatorships, or Trump, to protect the powerful, you're on the money.
Clownish bumbling loses its fun when infused with malicious intent.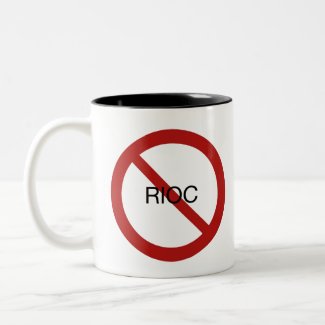 RIOC Must Go Two-Tone Coffee Mug
by
RIDaily
As reported earlier, the Common Council waded in the shallows of petty politicking in an effort to ban alternative member Frank Farance, responsible for initially uncovering RIOC misconduct, from participating in the meeting.
Unable to justify their conduct any other way, Common Council President Jeffrey Escobar and Island Services Committee Co-chair Mickey Rindler took the default route: They blamed RIOC, claiming the State dictated a guest list.
RIOC firmly disagreed, saying Escobar was responsible for deciding who could and could not attend.
With that unsettled but everyone in agreement that media - the Roosevelt Islander, Main Street WIRE and The Daily - should be allowed to observe, gather information and report, the meeting was set for Friday, September 15th, at 9:00.
Somewhere overnight, though, RIOC had a change of heart.
Either they didn't want their partners in the Common Council to stand alone in deceit or they really didn't want to let Island residents find out anything more about decades of disgusting water gushing out of water fountains.
We don't know which or if either is true. What we do know is that RIOC pulled bad behavior out of its bag like rusty lance. 
With Roosevelt Islander editor Rick O'Conor unable to attend, Farance was asked - in full view of RIOC - to represent his popular blog.
"I could not attend meeting due to prior commitment. I told Alonza [Public Information Officer Robertson] yesterday that Frank would cover meeting for Roosevelt Islander. Alonza did not object," O'Conor wrote in an email.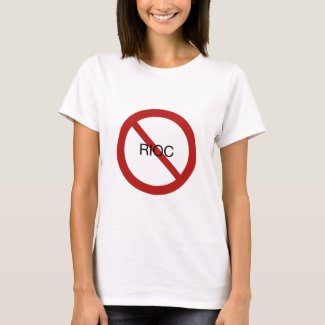 RIOC Must Go T-Shirt
by
RIDaily
But a funny thing happened on the way to the forum, but not funny in the same way as the Sondheim musical.
Farance settled into a chair in RIOC's 591 Main Street conference room while others, some of whom were not on Escobar/RIOC's approved list, arrived and were handed materials developed for a presentation.
Unwilling to do the right thing for the community and let the show go on, RIOC Vice President/General Council, frequently the assigned doer of bad deeds, Jacqueline Flug arrived accompanied by Operations Vice President Shelton Haynes, a well-toned six-footer, and publicly humiliated Farance by evicting him.
It's a private meeting, Flug insisted, and only invited guests, that is, those likely to be cooperative, were welcome.
All Common Council representatives sat silent while RIOC shunned the only independent resident or media without inherited bias.
O'Conor summed it up, "It's ridiculous."
RIOC's chief apologist, R. I. Huckasanders, was called upon to put a nice face on it.
"This meeting was requested by RIRA and was not scheduled as a public meeting," Robertson RIOCsplained. "It did not seem appropriate at the last minute to open up the meeting to only certain members of the public."
Never mind that the truth was that RIOC, the Common Council complicit, did find it "appropriate at the last minute to..." ban "...certain members."
But, in fact, the meeting was opened up to "certain members of the public" at the last minute, and Farance's attendance wasn't last minute at all, but had been authorized the day before.
Community Board 8 representative and Common Council Vice President Lynne Shinozaki, for one, was a last minute addition. (Shinozaki told me, the day before, that even she didn't know if she'd be attending, making her a later invitee than Farance or the media.)
Robertson did not further RIOCsplain Shinozaki's attendance when questioned.
In case you thought it couldn't get worse, we have a final surprise for you.
The Daily was promised by RIOC, intending to be as open as possible, that the State agency would record the event and uploaded for public viewing on YouTube...
Yep. They lied about that too.
"RIRA had no objection to the meeting being video recorded," Robertson wrote to Farance in an email. But it was no longer going to be readily available for the public or anyone else. 
"You may file a FOIL request for the video if you wish," Robertson concluded.
There is no guarantee that RIOC will release the video in response to any Freedom of Information Law request, however, or if they do that it'll happen in our lifetime.
After months, we at The Daily are still waiting for RIOC to fully respond to our FOIL request for emails, letters and other documents related to the contaminated water fountains.
RIOC's in full bunker mode.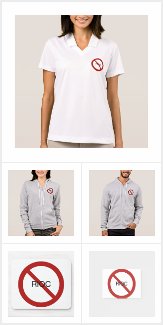 RIOC Must Go
by
238991696660766410
We're going to try to find out why and, more specifically, what they're working so hard to hide.
Comments powered by

Disqus
Coming Up/Don't Miss Events
Weather Today
Get News, Subway & Tram Alerts Direct To Your Inbox
Roosevelt Island: Good Eats, Shopping