Internal Memos Show Conflicts
Did RIOC Violate Purchasing Guidelines to Get Rivercross Trees Cut Down?
Was a Memo Used To Slip Something Improper Under the Radar?
In a memo obtained by The Daily in a Freedom of Information Law (FOIL) request, Perez writes that "we" engaged a "specialist arborist to walk through the trees on the island and detect those that may be a danger to pedestrians.
"Upon their (sic) review," it continues, "there were a number of trees identified that required immediate attention due to dead branches and at risk limb (sic)."
Following that is a bullet list of trees designated for "Safety Pruning." No locations are specified, and no trees are marked for removal.
"Therefore," Perez concludes, "we contacted a vendor to acquire pricing for the services needed, we were able to obtain quotes for the service."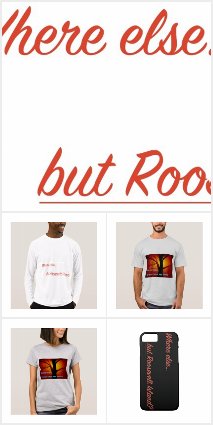 Where else but Roosevelt island...?
by
Roosevelt Island Daily
Although Perez shares no indication of who "we" happens to be in the material received from RIOC, employees Mary Cunneen and Fernando Vargas were recipients of quotes, Cunneen specifically for a quote from Care of Trees that got the award.
Seems innocent enough until you take a peak at the details and see that this memo turns reality inside out and plays light on truth.
Let's start with the "specialist arborist." 
The "specialist arborist" is Eric Brito, an Area Manager for Care of Trees, not the independent specialist implied, and of course, that instantly taints all bids by giving Care of Trees a step up on every other vendor.
But nobody sought quotes after the "specialist arborist's" walk through as implied, anyway. 
All bids used for comparison were on file, received months before, except the one from Care of Trees. Brito's recommendations for destroying the trees were embedded in his quote on behalf of his company on August 14th.
Brito essentially set the terms of the competition after his competitors had already bid. There's no indication anybody else saw the terms, except RIOC managers.
But believe it or not, it's worse than that.
The other vendors displayed for comparison in Perez memo, U. Arias (June 19th) and Sava Tree (May 31st), offered quotes months earlier and not for the same specifications. (Bids, especially informal quotes, typically are good for no longer 30 days, since conditions change, which alone would make competitive comparison invalid, assuming the specs were equal, which of course they weren't.)
More significant is the fact that the quote from Care of Trees (August 14th), displayed in the memo as lowest, thus entitling the company to get the business, is not actually what was presented to Haynes.
The displayed price of $27,450 does not include $3,000 extra stated in the document for the option of removing the historic Norway maples. When that expense is considered, Care of Trees is no longer the low bidder. U. Arias comes in more than a thousand dollars less.
Care of Trees got the business anyway.
And it may be painful for people already aching over the loss of iconic trees and the shady escape they provided when they learn that Care of Trees alone wanted to take out both Norway maples.
U. Arias, RIOC's landscaping contractor and, therefore, familiar with the Rivercross lawn, designated just one in need of removal. Sava Tree lived up to its name by not recommending removal of either Norway Maple.
Nothing in the material supplied indicates that RIOC staff did more than go with a vendor they liked with insufficient consideration of other concerns, including best price.
RIOC Scrambles To Rationalize Destruction After the Fact
You can read our earlier story about the trees' removal here.
A community update, Make Room for Sweetgum Trees on Roosevelt Island, issued by RIOC after hearing bitter resident grievances claimed...
"Two Norway maples, both longtime fixtures at the Rivercross lawn area, were found to be in serious declining health with more than 60 percent of the limbs in the trees' crowns dead, presenting a major safety hazard to anyone located in the spaces under the trees. Norway maples have a reputation for falling branches and limbs as the tree weakens."
That statement contains at least one overt falsehood. 
Even Brito, trying to get business for his company, never made a "more than 60%" claim. Although one tree was "more than 50%" in decline, the other was only 30%, according to Care of Trees bid. No one else seems to have made a similar assessment.
RIOC's September 28th release, days after the trees were removed without consulting the community, repeated an apparent deception in Perez's memo to Haynes.
"An ISA-certfied arborist did a recent health survey of Roosevelt Island trees at Southpoint Park, Capobianco Field and the lawn near Rivercross," it says, never identifying the arborist as Brito, Care for Trees area manager, who was trying to make a sale for his company, implying instead an independent analyst.
"The Mount Vernon-based tree expert was tasked, by the Roosevelt Island Operating Corporation, with identifying dead or declining trees that posed safety hazards," RIOC's spokesman claimed.
Brito is not a "Mount Vernon-based tree expert." He's based in Stamford, Connecticut, according to his LinkedIn profile. Mount Vernon is the location of a Care of Trees field office.
Backfilling to Cover a Mistake
Imagine you're assigned to dig a trench for a project and, in your enthusiasm, you go too far. What do you do?
You backfill, which is apparently what RIOC's Mary Cunneen did.
Although we can't show you the request that generated it because RIOC choses to stretch FOIL rules by refusing to supply relevant emails, we have a copy of an email attachment sent to her by Brito on September 27th, after the trees had already been taken down, shocking many in the community.
"Mary," he begins his cover letter, "I hope the follow (sic) is helpful. Let me know if you would like me to make any adjustments." (Italics ours)
A "To whom it may concern" memo follows with a bullet point list of reasons for cutting down the trees, none of which were part of Brito's original recommendation.
These were exactly duplicated in Public Information Officer Alonza Robertson's community update... with a single telling exception: 
Evidence of stress
Insect (bores) activity
Large amounts of deadwood
Stress cracks along the base of tree
Weak structure
What's left out of the community update?
A final bullet point in which Brito informs Cunneen that "One was more than 50% in decline; the other was about 30% and continuing to decline."
That would put the lie to Robertson's earlier claim of "more than 60%" in both trees.
We've suggested to RIOC's senior management that they carefully review the material derived from their own files. They have not responded or acknowledged receipt.
Comments powered by

Disqus
Assorted Ideas
You purchase helps The Daily Keep publishing...
Weather Today
Coming Up/Don't Miss Events
Get News, Subway & Tram Alerts Direct To Your Inbox
Roosevelt Island: Good Eats, Shopping